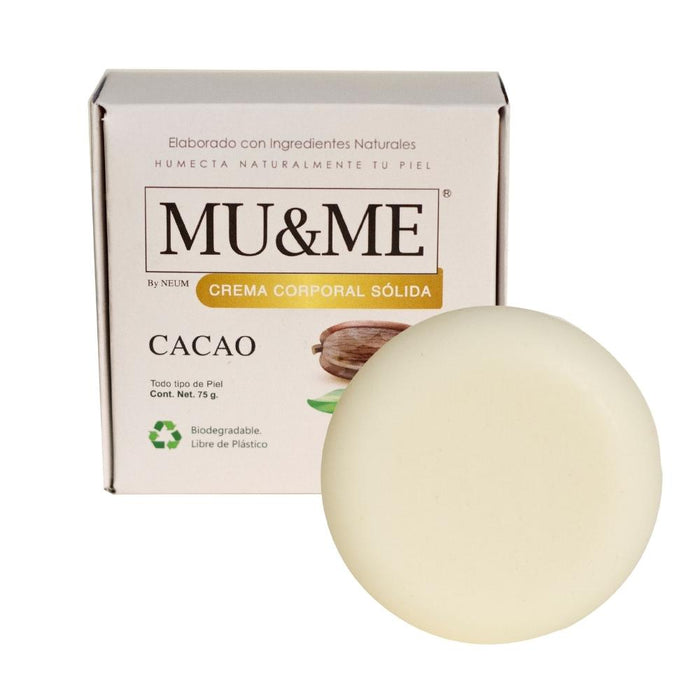 MU&ME Cream Bar | Cocoa | 75 grams
Original price
$ 79.90
-
Original price
$ 79.90
Moisturizing skin bar (CREAM SUBSTITUTE)
Eliminate the plastic bottle of your body cream.
Moisturize your skin with natural ingredients that will leave an incredible texture on it, nourish your skin with the magnificent oils from which it is made. Cocoa butter helps the generation of collagen and treatment of stretch marks.
INGREDIENTS: Cocoa Butter, Organic Coconut Oil, Vegetable Waxes and Olive Oil.